Products tagged with oursons
Sour Blue Raspberry Gummi Bears
Sour Blue Raspberry Gummi Bears are delicious little blue bear-shaped gummies, with a sour and fruity flavor of blue raspberry. Sour lovers will be delighted!
Black Licorice Bears
Black Liquorice Bears are soft bears-shaped candies with a delicious flavor of black licorice.
Sensible Sweets Vegan Bears 150g
These Sensible Sweets vegan bears are made of natural flavours and natural colours. Moreover, they are certified gluten free and peanut free!
Sale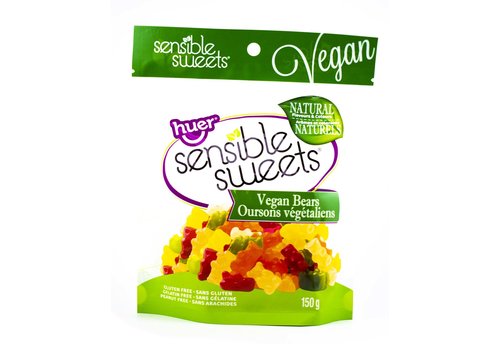 Toxic Waste Sour Bears
Toxic Waste Sour Bears are jelly candies, with fruity flavors and very sour sugar coating! For sour candy lovers! Flavors: strawberry, blue raspberry, tangerine, lime and pineapple.