Products tagged with anise
Black Licorice Bears
Black Liquorice Bears are soft bears-shaped candies with a delicious flavor of black licorice.
Sensible Sweets English Licorice 170g
This Sensible Sweets English licorice is made of natural flavours and natural colours. Moreover, it is certified GMO free and peanut free!
Sale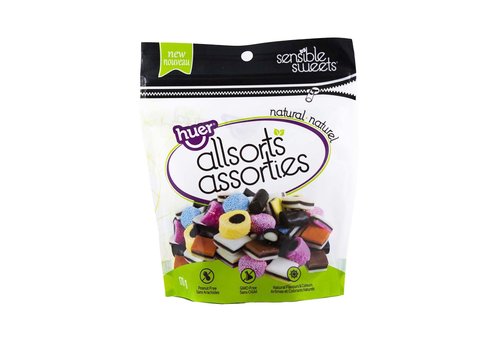 Italian Anise Mint
Italian anise mints are hard, individually wrapped candies with a refreshing minty anise flavor.